Our Mission
Amethyst Goddess is an online crystal shop where we specialize in curated pieces from all over the world. Crystals have always been an integral part of my lifestyle and have distinct uses in my home whether for aesthetics or used as talismans for my meditations,. They are treated as sacred pieces to create zen or enhance your spiritual practice.

Our mission is to help bring you awareness to the energies that exist that will help create positive shifts life, weather through crystals and sacred tools that have worked as my allys during my journey. Since we don't have a physical store, we value the personal experience and wouldn't want you to miss out on feeling the magic, so please feel free to message us on the Chat With Us Widget down below to help you during your crystal shopping journey. Each crystal is cleansed and saged before being shipped out to you.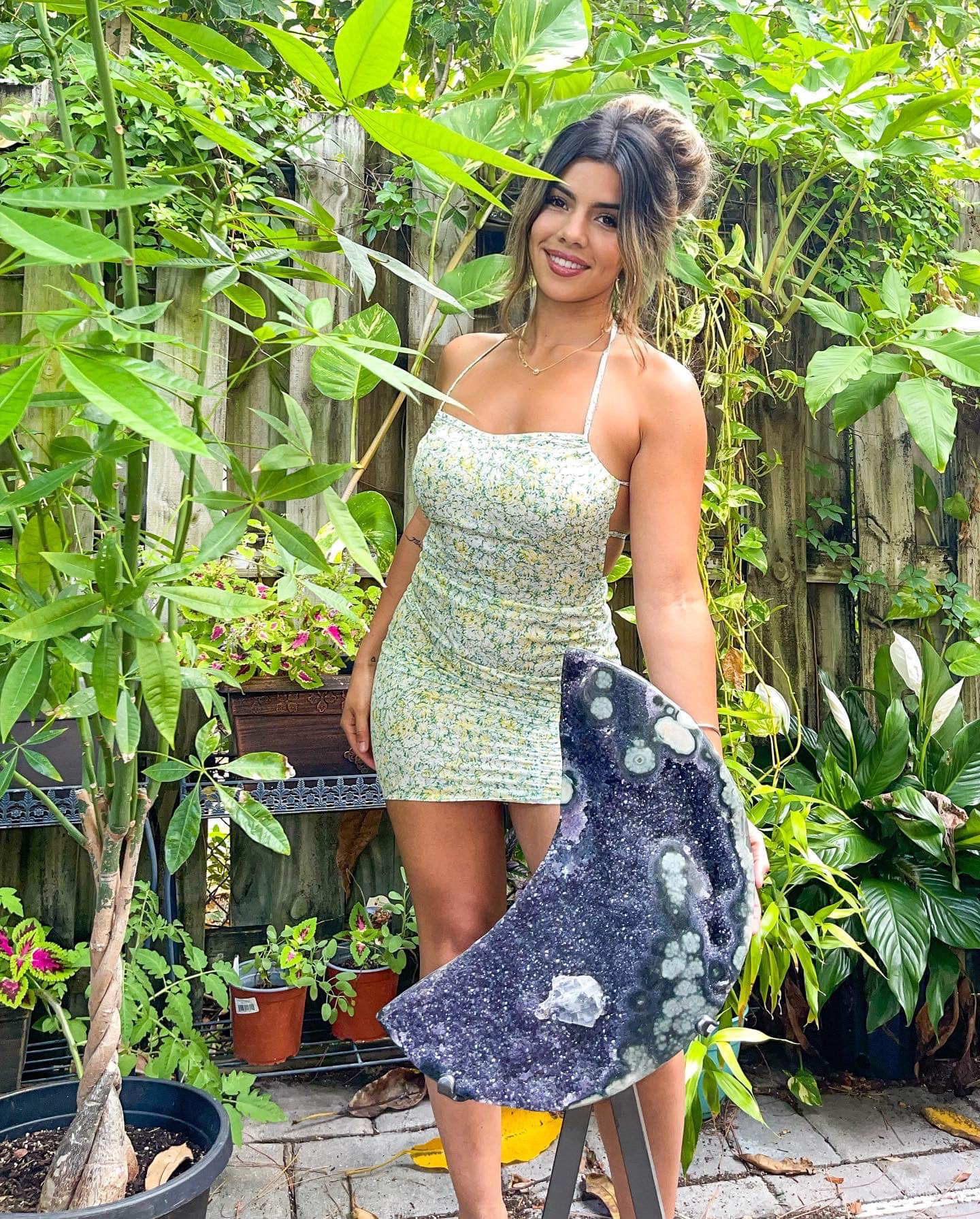 Meet The Founder
Stacy is the founder of Amethyst Goddess, and a certified crystal and Reiki practitioner. Her passion has always been to help others cultivate and maintain sacred spaces in their lives for peace, healing, and abundance.

Stacy's philosophy and practices for living an enlightened life are tapping into the subtle energies of this magical universe that we are surrounded by, but have maybe not become aware of yet. Everything carries a frequency, but it's up to us to decide which frequency we want to align with. I believe using allies such as crystals, plants, smudging tools sounds, and other natural elements can be just the beginning to a magical experience,

She believes those who develop and maintain a consistent and sustainable spiritual practice – however it best aligns with you – will enjoy a fulfilled, healthier and happier life.
Certified Crystal Specialist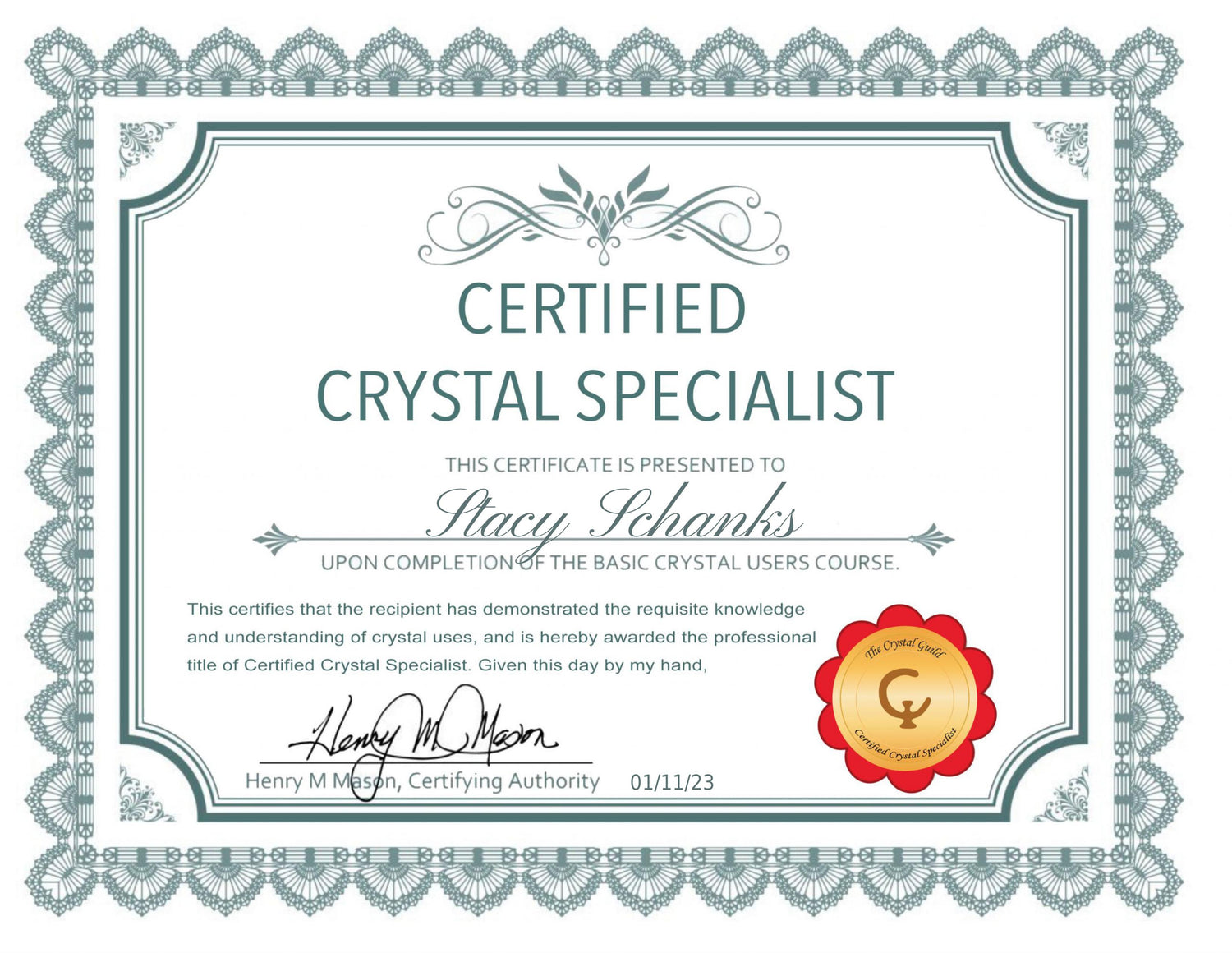 As a certified Crystal Specialist, I have completed extensive training in the properties, care, and use of crystals in a variety of settings. I have gained a thorough understanding of the different types of crystals and their specific healing properties, as well as the science behind how they work.
I am knowledgeable in the use of crystals for physical, emotional, and spiritual well-being, and I can guide others in the selection and use of crystals to help them achieve their desired outcomes. I can assist others in creating crystal grids and layouts, as well as incorporate crystals into meditation and energy healing practices.
Additionally, I have learned how to cleanse, charge, and program crystals to optimize their potential. I can also advise on the best ways to care for crystals, so they can continue to radiate positive energy for a long time.
Holding this certification showcases my dedication to the field, and my understanding and expertise in the use of crystals for healing and personal growth. My clients can have trust in my ability to assist them in their journey of self-discovery and well-being through the use of crystals.
Everything is Energy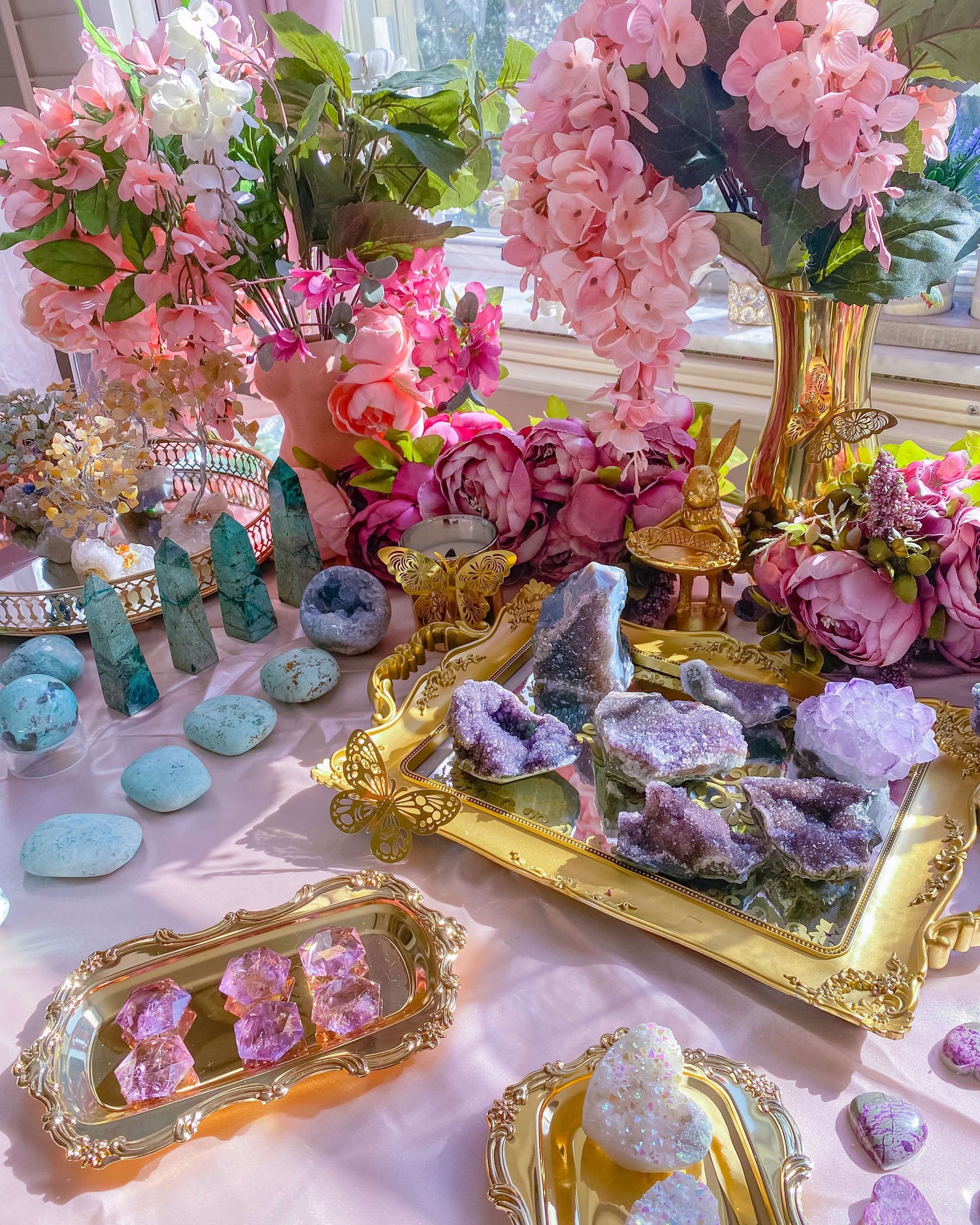 My Commitment To Ethical Crystal Sourcing
Our quest to help people energetically is a thread that seams through every aspect of AmethystGoddess--from Earth to pocket, every transaction is met with care and responsibility. All crystals generate energy and vibration. And the improper and unethical handling of these precious stones alters their ability to enlighten, heal, guide, manifest, and become a powerful spiritual ally for their final owner.
Learn about our promise and how we ensure our ethical crystal sourcing promise.
Learn more
What You Put In Is What You Get Back ❤️
Some love we get from our clients via DMs!